Hello!
Cricket here, I am a Librarian, photographer and some of you may know me as the Little Library Muse. I have a Bachelors in Journalism with a minor in Studio Art and my MLIS in 2010. I have worked in libraries for about 10 years now and eventually that's when I decided to get my degree to become a librarian. I'm still trying to figure out my path as library professional, though some of my friends already feel I'm on it. I have been an avid reader for as long as I can remember. I was one of those children that always asked for a pass to the library and actually went to check out books. At that time they were using cards and believe me they knew me by name. I read so many different things and wish that Goodreads was around when I was younger because my reading list would be massive. I used to read a lot of Nancy Drew, Sweet Valley High, V.C. Andrews and R.L. Stine(until I got scared one night, no more). My reading tastes are still diverse as ever, now I read Eric Jerome Dickey, Iris Johansen, Karin Slaughter, Chelsea Cain, Allison Pittman, Beverly Jenkins, Cassandra Clare, Aimee Carter and it goes on and on. Though, primarily I read YA fiction, I also read historical romance, paranormal, fantasy, mystery, middle grade, and some other things. My main interests are music, photography, reading, music, movies, baking and singing. I love being able to take a journey every time I open a book, so that said...where should I go next?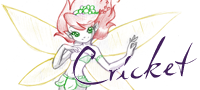 I live in Alabama with my daughter. I am a Licensed Social Worker, although I'm not currently practicing. I began working at in the University Library as a broke college student because I thought a library job would give me time to study. I learned quickly that there was not much time to study while working in circulation services. I found that I worked with some of the best people in the world who
encouraged
my reading endeavors. I have continued working for the library ever since. My current position gives my time to read, when I can get myself to focus. As of yet, I have not considered returning to school to get my MLIS. My interests include reading, music, photography, movies and TV.
I became a part of this blog because I work with Cricket and I was always saying I would guest post on her blog sometime and that we needed to have a group blog. Sometimes I think she got this blog started just to get me to shut up and do it. I love reading and having this opportunity to share my thoughts with others.
Hello! Page Turner here! I have my bachelor's degree in History. I'm a graduate student getting my masters degree in Library and Information Studies. My dream job is to simply be a librarian. I love sharing information and knowledge with others. Helping someone find a book or database is what makes my day. I love to read and I'll read just about anything. And, I mean
anything
from sci-fi to an occasional romance to mystery to nonfiction. College taught me that nonfiction is not
that
bad and I may learn something in the process. I recently got into graphic novels and cannot believe it took this long for me to realize what I have been missing! Besides spreading knowledge and reading, I like to cook, watch movies, watch television shows, play with my cat, hang out with my family and friends, go to yard sales, go to thrift stores, visit various libraries, visit used bookstores, travel, and I hope to add exercise to my list someday.