Join Andy Gavin, author of the Young Adult Time Travel/Adventure novel, Untimed, as he tours the blogosphere July 1 - July 26, 2013 on his first virtual book tour with Pump Up Your Book!
About Untimed


Charlie's the kind of boy that no one notices. Hell, his own mother can't remember his name. So when a mysterious clockwork man tries to kill him in modern day Philadelphia, and they tumble through a hole into 1725 London, Charlie realizes even the laws of time don't take him seriously. Still, this isn't all bad. Who needs school when you can learn about history first hand, like from Ben Franklin himself. And there's this girl... Yvaine... another time traveler. All good. Except for the rules: boys only travel into the past and girls only into the future. And the baggage: Yvaine's got a baby boy and more than her share of ex-boyfriends. Still, even if they screw up history -- like accidentally let the founding father be killed -- they can just time travel and fix it, right? But the future they return to is nothing like Charlie remembers. To set things right, he and his scrappy new girlfriend will have to race across the centuries, battling murderous machines from the future, jealous lovers, reluctant parents, and time itself.



From the first chapter you notice something is different about Charlie, his own mother has difficulty remembers his own name. He seems like a phenomenal kid, so how is he so easily overlooked. His parents have a secret to tell him but before he gets a chance, the police are on his doorstep searching for his father, who seems to have vanished into thin air. Charlie knows something is up and he decides to take a leap to find out what the connection is and maybe a little adventure where for once he will be noticed. I thought the first chapter was mysterious and intriguing. Initially the need to know more about why Charlie is essentially invisible and the news his father promised to share but didn't get a chance to. I can that there is a steampunk or time travel element that somehow Charlie will get dragged into. This makes me want to read more to see what happens next. Overall, the writing is good and Gavin does a great job of setting the scene of Charlie's life. This story sounds like it will be an action packed ride that any reader will love.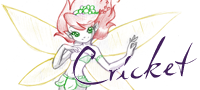 Charlie is a highly intelligent kid. His father and aunt are keeping secrets from him. Just when Charlie thinks he is going to get some answers his dad disappears and adventure begins. This first chapter is very interesting. It is easy to tell there is a lot a action and adventure in store for Charlie. I have so many unanswered questions after chapter one that I know I will be unable to put Untimed down until I turned the last page.
ABOUT ANDY GAVIN
Andy Gavin is an unstoppable storyteller who studied for his Ph.D. at M.I.T. and founded video game developer Naughty Dog, Inc. at the age of fifteen, serving as co-president for two decades. There he created, produced, and directed over a dozen video games, including the award winning and best selling Crash Bandicoot and Jak & Daxter franchises, selling over 40 million units worldwide. He sleeps little, reads novels and histories, watches media obsessively, travels, and of course, writes. His latest book is the young adult time travel novel, Untimed. Visit his website at www.andy-gavin-author.com.