Hi! I'm Marta Stahlfeld, the author of Darkwoods and Pasadagavra. I started writing Darkwoods when I was twelve, and I published it when I was seventeen. Now I'm eighteen and I'm a freshman in Wisconsin Lutheran College. I plan to major in English-Lit with a minor in history. I love reading and taking dance classes in my spare time. I love writing because it's exciting to go with a story and know you're the first person to discover it.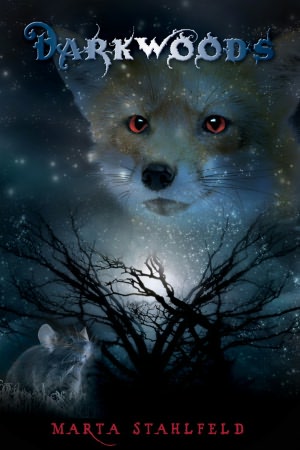 Your book is a movie! Who is in your dream cast?
Because the characters in Darkwoods and Pasadagavra are all animals, I would choose the actors/actresses based on their voice.
Zuryzel – the main heroine, and a respected warrior princess. For her I'd go with Sasha Alexander. She sometimes has a very authoritative voice that I think would work well for a warrior princess.
Dejuday – A brave but clumsy mouse. I think he sounds most like Logan Lerman. When Lerman played Percy in Percy Jackson and the Olympians: The Lightning Thief, he was really good at being someone who is strong but still a little awkward, just like Dejuday.
Knife
– The main villainess! For her I'd have to go with Charlize Theron, whose evil-person voice in
Snow White and the Huntsman
just sends chills up my arms!
Shartalla
– A pine marten, Zuryzel's best friend, hard-core and dangerous, and loyal to the end. Shartalla is my favorite character. I think Jennifer Lawrence, who played Katniss Everdeen in
The Hunger Games
, has a voice that sounds like I imagined Shartalla's to sound.
Be sure to check back next week for my review of Darkwoods.